By Hiwot Salelew A true amnesty is conscience; acquainting us with GOD for eternal relief. In search of it, Christians do not retreat from anguish. Rather, to enter GOD's kingdom with diligence, in the midst to bequeath our great delight. Traveling on a path leading us to GOD of which, is filled of dare encountering […]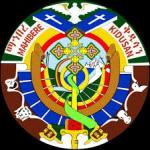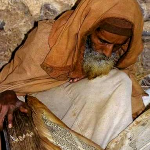 The 3nd International Conference on
"Ethiopian Church Studies"
CONFERENCE ANNOUNCEMENT AND CALL FOR ABSTRACTS
Theme
This is the third International conference organized by Mahbere Kidusan Research Center under the theme "The Ethiopian Church and Nation Building". The conference will be held at the Authority for Research and Conservation of Cultural Heritage (ARCCH) – meeting hall, Addis Ababa, from September 20-21, 2019.
Keynote Speakers
Her Excellency Ambassador Alemtsehay Meseret– Ambassador of Ethiopia to Uganda
Prof. Tilahun Teshome – Professor of Law, Addis Ababa University, Ethiopia
Prof. Endeshaw Bekele— Professor of  Genetics, Department of Biology Addis Ababa University, Ethiopia
Suggested Topics
The conference will focus on, but not limited to, the following topics in relation to the role of the Ethiopian Orthodox Tewahedo Church in Nation Building:
Church education as a key to nation building
Nationalism and the unifying role of the Church
The Ethiopian Church in the time of national crisis
Power legitimacy and the Ethiopian Church
The Ethiopian Church and moral foundations of the state
The place of the Church in national consensus & reconciliation
The Ethiopian Church and socio-economic transformation
Church and politics in the contemporary Ethiopia
National symbols and the Ethiopian Church
Church as a bridge between state and society
Call for Abstracts
The conference organizers kindly invite scholars to submit an abstract of not more than 450 words for full paper presentation. Paper presenters will be selected on the basis of the merits of the work of the submitted abstracts. Submissions should be accompanied by the presenter's name and affiliation, a short (one page) CV and contact details. The accepted abstracts will be published in a booklet. Paper presenters are encouraged to submit their revised paper to the "Journal of Ethiopian Church Studies". Abstracts and accompanied documents shall be submitted through the email address research@eotcmk.org.
Important Dates
Abstract submission deadline: 15 August 2019
Notification of acceptance: 30 August 2019
Conference Date: 20-21 September 2019
Language
The conference will be both in English and Amharic languages. Hence, authors are free to submit articles in either language.
Organizing Committee
Fr. Dr. Mengistu Gobezie – Chair
Fr. Dr. Amsalu Tefera– V/Chair
Dr. Yohannes Adgeh – Secretary
Dr. Firehiwot Bayu – Member
Dr. Sosina Mengistu – Member
Dr. Yonas Ashine – Member
Dr. Zerayehu Sime – Member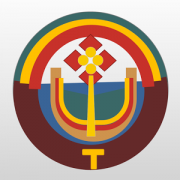 Tewahedo app is designed for smart phones (Android + iPhone) and related touch devices. It gives access to a vast collection of carefully curated spiritual resources of the Ethiopian Orhothodox Tewahedo Church. The app's interface is currently in Amharic language.


Tewahedo app for Android


Tewahedo app for iPhone