June 4, 2016
By Adama branch office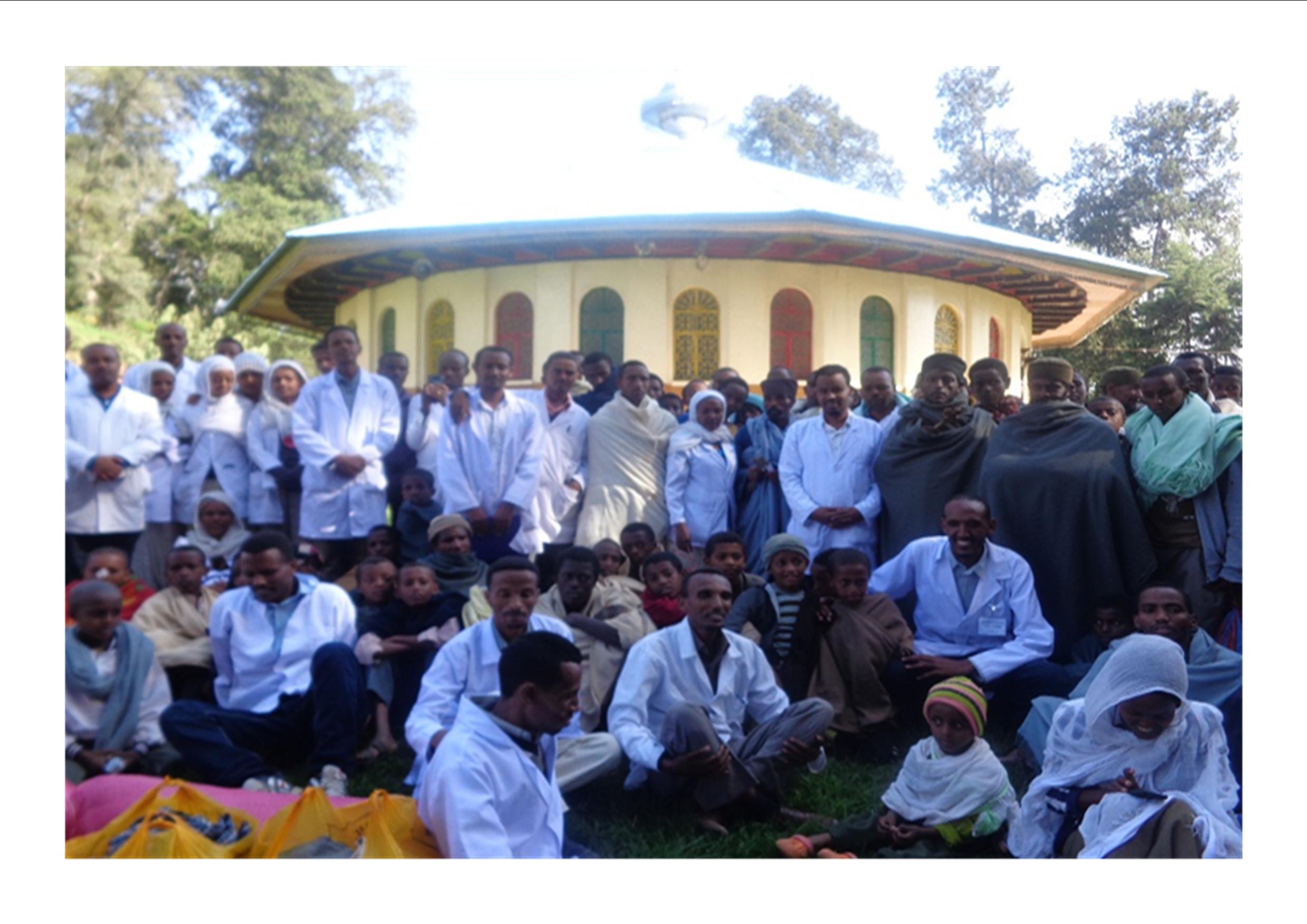 Mahibere Kidusan Adama branch office, under the Ethiopian Orthodox Tewahido Church Department of Kidusat Mekanat provided free medical services to the community of Ziquala Debre Kewakibt Abune Gebre Menfes Kidus Monastery on 15 May, 2016. Abbots, nuns and disciples of the monastery are the main target beneficiaries of the services.
About 38 health professionals including medical specialists, health providers, laboratory technicians from Debre Zeit and Adulala area office and campus students of Adama Medical College participated in this blissful voluntary service.
The abbots, nuns and disciples of the monastery received full health examination, such as hyperbaton, eye examination and diabetics as well as medical support. The medical supplies were funded by Kidusat Mekanat Development and Social service department of the main office and one individual donor. Medical specialists of Adama Eyyor Clinic contributed a lot in this medical campaign by providing medical instruments and medicines.
In addition to the medical services, the disciples of the monastery got personal hygiene and environmental sanitation trainings by the health professionals. Kidusat Mekanat Department of MK Adama branch office offered dressings and body and cloth soaps as part of the campaign. More than 250 communities of the monastery are the beneficiaries of the campaign.
Then, the communities of the monastery expressed their appreciation to Mahibere Kidusan and promised to remember them in their prayers. They also commended MK to keep up the good work. Finally, the campaign was closed by prayer and blessings by the abbots of the monastery.
May the prayer of our Church Fathers be with us!
(Translation – Mesfin Zegeye)
http://eotcmk.org/e/wp-content/uploads/mk-logo-header-en.png
0
0
tc
http://eotcmk.org/e/wp-content/uploads/mk-logo-header-en.png
tc
2016-06-04 01:21:10
2016-06-04 01:21:10
'Free Healthcare' to Ziquala Monastery Community campaign launched